As I'm pretty sure everyone who owns an internet is aware, megaupload got killed off a few weeks back. Something about online piracy, I think....(though, how they got all the pirates to stand in a line like that and just be arrested, I do not know... *rimshot*). If you hadn't noticed this yet, well, here's what you'll get every time you click on a podfic link that let back to megaupload:
So, since megaupload is down forever, and boxnet is a prissy bitch who plays hard to get most of the month (HINT:
boxnet bandwidth resets on the first of the month
, every month. If you can hold out that long, feel free to drop by what few podfics I've got hosted over there on February 1st, March 1st, April 1st....for that one day a month you'll actually be able to grab anything over there),
I've begun the long and arduous task of reuploading everything.
That's right: all my podfics, all the way back to August of 2010, all 250 or so that are living on my external harddrive..... they're all going to go back up on the internet. I'll be dumping them
at boxnet
(for the streaming option),
at mediafire
(for the downloading without bandwidth limits option), and
at paraka's site
(if I ever figure out all this Actually Knowing Things About Computers business). After that, I'll be fixing all the links, everywhere I posted (here, there, and everywhere).
HOWEVER, THIS WILL TAKE TIME. LOTS AND LOTS OF TIME. WE'RE TALKING, AEONS AND EPOCHS OF TIME. Please be patient with me - I'm incompetent on the best days, and this has not been my very best day.
Feel free to leave a comment over here if you've come across a podfic of mine that you would like bumped up to the front of the re-uploading queue (otherwise, they're going up alphabetically by fandom)
. Happy listening!
I signed up for
au_bingo
!
I'm pretty excited, actually: I've been in a bit of a porn-rut lately, and this challenge should be just the kick in the pants that I need to start recording some stories that aren't
all naked, all the time
...
(
My AU_Bingo card
Collapse
)
Additionally, I've signed up for
podfic_bingo
! I might be even more excited for this one - and I've made a personal goal to record at least one podfic that fills an entire line by itself. Mwahaahhaha....
(
My podfic_bingo card!
Collapse
)
Annnnnd, because I blacked out my first card, I have a SECOND
podfic_bingo
card (to be finished by December, I think?)
(
Check out my SECOND podfic_bingo card!
Collapse
)
You guys! Guess what?
Title:
Screaming Down The Starlit Sky
Author:
herlovewasajoke
Reader:
reena_jenkins
Coverartist:
bessyboo
Rating:
PG-13 to R (with moments of NC-17)
Fandoms:
Bandom (Panic! at the Disco, Fall Out Boy, The Academy Is..., My Chemical Romance, Cobra Starship, The Cab, Hush Sound, Amanda Palmer, Mindless Self Indulgence, Phantom Planet, Gym Class Heroes), American Idol Season 8
Warnings:
Vampires, Biting, Bloodplay, Stalking, Obsessive Behavior, Scheming, Swearing, Violence, Minor Character Death, Major Character Death (temporary), Non-Consensual Vampirism, Kidnapping, Underage Sex (Ryan and Spencer are 17), Mind Fuckery, Amnesia, 16 Candles AU
Pairings:
Brendon Urie/Ryan Ross, Gerard Way/Frank Iero, Mike Carden/Tom Conrad, Andy "Butcher" Mrotek/Adam Siska, Jon Walker/Spencer Smith, Tom Conrad/Alex Greenwald, Cash Colligan/Alex Marshall, Pete Wentz/Patrick Stump, Bob Bryar/Joe Trohman, Adam Lambert/Tommy Joe Ratliff
Length:
32:15:33
Series Summary:
Arrogance and impulse control -- too much of one means too little of the other. Lines are drawn, alliances are forged, and nothing in Beckett's city will ever be the same again.
SERIES INTRODUCTION:

*****
A note to the listeners:
The first ten parts of this 'verse form one continuous story arc. The next four stories are codas to that arc, and require knowledge of it to be best enjoyed. The last story is part of the general vampire universe but not the main story arc; no knowledge of the previous parts are necessary for enjoyment. Happy listening!
podtor_who
, which is sad.... but this podfic is about how Donna Noble is actually the Eleventh Doctor, which is awesome! Things even out.
Spitting Images
, written by
netgirl_y2k
, is full of wibbly-wobbly timey-wimey
stuff
. And also regeneration-related madness. And running. And daleks. And more running. And more regeneration-related madness. And wonderfulness, which you really want to listen to. Right now. Because Donna Noble as the Doctor, the Doctor as Donna Noble, Donna who is the Doctor who is Donna, is fantastic.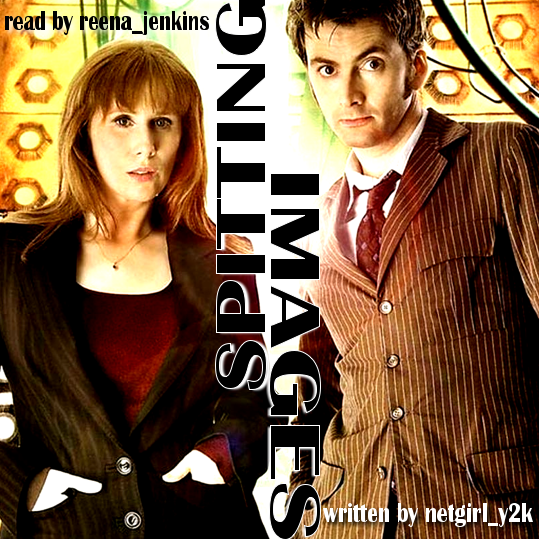 This podfic is fourteen minutes long (1777 words,
podtor_who
folks!), and can be downloaded as an mp3
right over here
(thanks,
paraka
, for hosting me!) OR you can stream the story by clicking above. Keep swinging by
podtor_who
all month long for even more Doctor Who podfic, and happy listening!
It's my last day of contributing for
podtor_who
day two, for me. Since yesterday was "The Doctor And A Small Child" storytime, today is going to be "The Doctor's Child" storytime. Jenny is, after all, the Doctor's daughter - and she's quite excellent all on her own, thank you very much.
Five Times Jenny Met One Of The Doctor's Companions
, written by
netgirl_y2k
, is fantastic on so many levels. I love this kind of storytelling: where Jenny is awesome for her own merits, and the Doctor's Companions are awesome even without the Doctor around, and we get to see what everyone's lives are like when they're not running, running, running. (Well, okay, there's actually still a rather lot of running, even without the Doctor - but that's probably more a reflection of the kind of person Jenny is than a statement about her father). I absolutely believe that this is what Jenny would be doing, if we ever got her a spin-off - running through the galaxy, cleaning up her father's messes, and being amazing.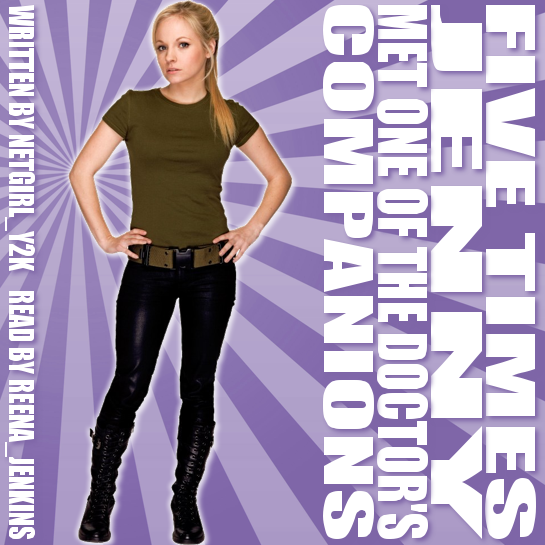 The story is nine and a half minutes long (1164 words, which meets the
podtor_who
minumum). You can download the podfic as an mp3
right over here
(thank you,
paraka
, for hosting me!) OR you can stream the story by clicking above. Don't forget,
podtor_who
is running until the end of the month - and there's still time for you to sign up, if you want to record a podfic!
It's
podtor_who
time! I'm signed up for three days of podfic celebrating everyone's favorite time-traveling
menace
madman
marvel, and I hope you'll stick around to enjoy the ride.
The Care and Feeding of Tiny Humans (and slightly larger Time Lords)
, written by
netgirl_y2k
(who has Blanket Permission to Podfic, which is awesome) is an Eleven and Amelia Pond fic of childhood adventure and interplanetary excitement. See, you know how in canon the Doctor promised Amelia that he'd be right back, but it actually took him almost two decades to make his way back to her garden shed? Well, in this story, the Doctor was a bit more punctual - and so, Amelia got to take a ride in the TARDIS when she was still small enough to fit in a suitcase. (I've gotta admit, the interstellar child services segment was one of my favorite parts of the story. So many clipboards!)
With a runtime of nine minutes long (and just over the minimum limit at 1126 words), you can download this podfic as an mp3
right over here
(thank you,
paraka
, for hosting me!) OR you can stream the story by clicking above. Don't forget to check out everything else that's on offer, all month long at
podtor_who
- and if you're a podficcer who likes Doctor Who, think about signing up! There's still a few days free, and the more the merrier.
It's that time of year again -
I got paired up with the amazing

sklee
for my authorial project, and I've gotta say, it was a FANTASTIC experience. We had matched up on a number of different fandoms, but somehow it ended up with me dumping a bunch of plot-bunny nonsense onto Twitter, and then hoping

sklee
didn't laugh me off the internet. The fact that any of it's worth listening to at all is totally on

sklee
's performance - like, I was listening to some previews of the podfic, and was blown away by how much better it all sounded, outside my own head. So that's something.
The project that

sklee
and I ended up with? A Stargate: Atlantis-Agents of S.H.I.E.L.D. fusion, aptly titled
Five Ways To Join The Strategic Homeland Intervention, Enforcement, and Logistics Division
. The fic runs about 2200 words, is set pre-Thor 2, and borrows more heavily from comics canon than it probably should, but... well, I really like the idea of Teyla as a Norn. Also, I was left with some heavy "Asgard is kind of a butt" feelings after seeing The Dark World, and they might show up in Teyla's and Ronon's perspectives.
You can check out the official post HERE, complete with podfic, coverart, and nifty section dividers. Go listen! Go download! Go kudos!

-AND-
As a podficcer, I was paired up with
somnolentblue
- who not only found the time to plan and run
pt_lightning
, but also to write a kickawesome and hilarious Nightmare Before Christmas fic. Do you love cooking via correspondence? Food puns? Sound effects? Terry Pratchett jokes? The general universe of Halloween Town? Then
Scream of Wheat
is the podfic for you.
Check out the official post OVER HERE, for coverart, podfic streaming and downloading, and nifty scene dividers. And then, tell us how much you love it!
In the podfic of
Scream of Wheat
, I used a LOT of sound effects to create an immersive listening experience. And now I need to credit all the sources of those effects. Here comes the list:
Egg timer -> http://www.freesound.org/people/Hoscalegeek/sounds/136719/
Celery chopping -> http://www.freesound.org/people/alienistcog/sounds/124393/
Boiling water -> http://www.freesound.org/people/ArcLegend05/sounds/118039/
Ambient kitchen noise -> http://www.freesound.org/people/ancorapazzo/sounds/181626/
Thunder -> http://www.freesound.org/people/hantorio/sounds/121946/
Evil laugh -> http://www.freesound.org/people/strangely_gnarled/sounds/110162/
Packing paper -> http://www.freesound.org/people/afleetingspeck/sounds/140463/
Marching -> http://www.freesound.org/people/WebbFilmsUK/sounds/200321/
Electric zap -> http://www.freesound.org/people/JoelAudio/sounds/136542/
Male scream -> http://www.freesound.org/people/thanvannispen/sounds/9432/
Scream -> http://www.freesound.org/people/analogchill/sounds/35716/
Church bell -> http://www.freesound.org/people/DJ%20Chronos/sounds/45137/
Creaking door -> http://www.freesound.org/people/gregswinford/sounds/70101/
Metal door -> http://www.freesound.org/people/Timbre/sounds/125358/
Thanks to everyone on FreeSound who made these effects available for my use!
I did Pod_Together Lightning, Round One! I signed up as both an author and a podficcer, and I was incredibly fortunate on both counts.
In the same vein as the last two years, I thought I'd make an Avengers podfic to celebrate. After all, what's more Thanksgiving-y than found families, celebrating memories together, and living in New york City?
Spongebob, Garfield, and a Mark VIII Suit
, written by
sheafrotherdon
(who has Blanket Permission to Podfic), contrasts Steve's Thanksgiving celebration in 1933 with his Thanksgiving in 2012. The story is a little bit bittersweet at first, but Tony manages to help Steve make some newer, brighter, holiday memories. It's great. And with a runtime of just under eight minutes long, you'll have time to fake a bathroom break to get away from the turkey, and give this podfic a listen instead. You can download this as an mp3
right over here
(thank you,
paraka
, for hosting me!) OR you can stream the story by clicking below: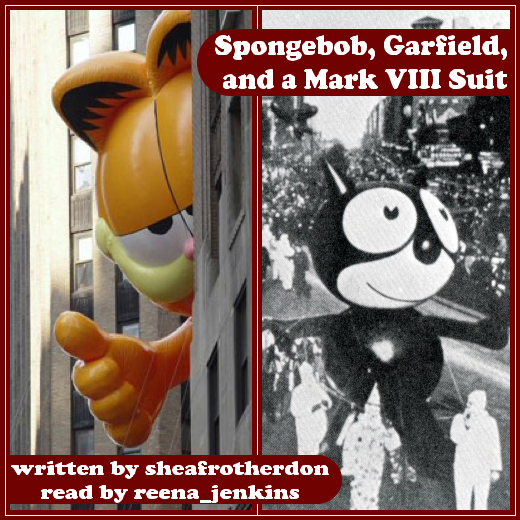 Fun facts: the Felix the Cat balloon in this coverart actually marched in the 1933 Macy's Thanksgiving Day Parade. Garfield didn't actually air in the 2012 parade...but Spongebob did! Iron Man has never had a balloon in the parade.
Happy Thanksgiving, everyone! I hope your living room is warm, your food is cooked to perfection, and you haven't strangled any relatives yet. But, int he case that you need to take a few minutes to yourself and step away from the madness, here's a podfic to soothe your nerves.
cee_m
asked Twitter for some fluffy Teen Wolf recs. And I spammed her with a billion fic links of adorable Sterekness, like a good friend does. And then
cee_m
and
argentumlupine
co-podded a whole bunch of those fics (
check them out over here
)...and then I realized, several days after the fact, that I'd actually already recorded a few of the fics I'd listed for them.
So, in the spirit of simultaneous podfic posting, here! Have some things to listen to!
(
First, Last, and All
Collapse
)
(
Pocket In My Heart (For Your Love)
Collapse
)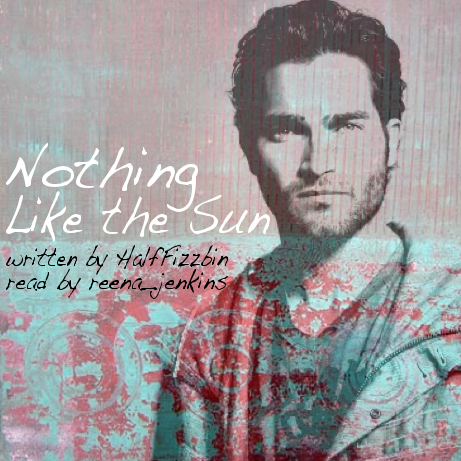 (
Nothing Like the Sun
Collapse
)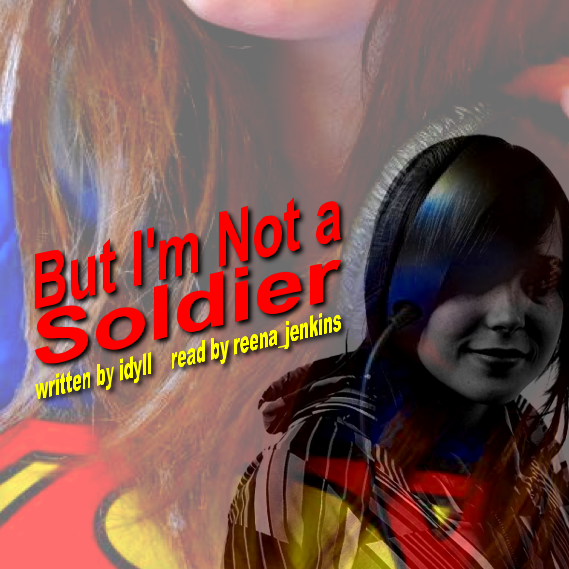 (
But I'm Not a Soldier
Collapse
)
And, in case you missed it,
cee_m
and
argentumlupine
recorded
FOUR WHOLE PODFICS OF AWESOME
. They've even got outtakes!
Once upon a time,